Spoiler alert: no.
Someone asked us the other day if we can make sites with carousels/sliders to rotate different content on the homepage, because not many of the sites in our portfolio have them.
So here's the short answer:
Yes, we can.
And here's the longer one:
Yes we can, but we generally advise clients not to use them. For lots of reasons that we'll get into below. Before I launch into a polemic on why they're so often (mis)used, let me just say that it's not a hard and fast rule that you should never use a carousel/slider on your homepage. But you should have a good reason to do so, and some of your own data to back it up.
These are generally the reasons why website owners like carousels: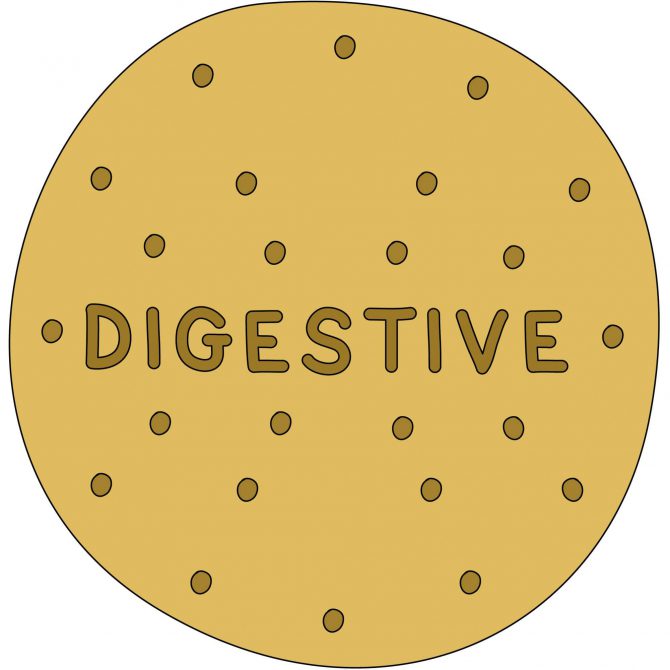 Carousels seem so ubiquitous, particularly on charity websites, that they've almost become the default design element. Agencies build them for clients because they're easy to build and on the surface of things, they look nice.
But… you see fewer and fewer big sites like Amazon, Apple, The Guardian etc using them these days. And many of the really big charities who were using carousels on their home page no longer are. What do they know that most charities don't?
What's wrong with carousels?
There's a whole host of usability studies that show that sliders/carousels provide a bad user experience. Here's a few reasons why:
They cause the web page to load much slower.

If you've got 4 or 5 images of 100Kb each in your slider, then that's half a megabyte of data to load right there. This could easily be more than twice the size of all the other content and code on the homepage combined. On many carousels the page will wait until all the images have downloaded before it 'renders' itself properly. Not fun for people using mobile data on their smartphone.

They're not good from an accessibility point of view

. They're often hard or impossible to control properly just with a keyboard, and screen readers have a hard time understanding them – so they're not good for partially sighted people. The captions in them often don't display well on smartphones because the text is too small or it's just hidden altogether.

They're not good for SEO

. They're the first thing that Google encounters on your homepage but they're full of code rather than juicy content. And a lot of them don't have text captions at all, the words are created as part of the image file, so Google can't read them. They should have 'alt text' but most don't.

And here's the kicker:

Study after study shows that users simply don't interact with them.

They rarely click on whatever's in the first slide, and virtually never click on (or often even see) what's in the other slides.
So they slow your site down, are inaccessible, bad for SEO, and they're not even serving their supposed purpose. So why on earth are they so popular?
I love this quote from one of the slides on http://shouldiuseacarousel.com/
"Carousels are effective at being able to tell people in Marketing/Senior Management that their latest idea is on the Home Page. Use them to put content that users will ignore on your Home Page. Or, if you prefer, don't use them. Ever."
That pretty much sums up the reason why they're still used by lots of charities. Especially the medium and bigger sized ones, in my experience.
Here's a (slightly tongue in cheek) example of a typical charity carousel
(The total 'weight' of this page is 1.6Mb. Almost 1.3Mb of that is because of this carousel)
In my opinion most of the items that end up in home page carousels are there because you've got a carousel. It's an easy and obvious place to put new stuff. And it absolves you of the responsibility of making the tough but important choices about what really deserves the prime real estate on your homepage.
Hedging your bets
As the website manager/owner/editor it's your job to champion the needs and interests of your audience and to make the decisions about what's best for your audience, not what suits your internal stakeholders (i.e. staff).
So often you see a situation where each team/department gets a slide in the carousel. That allows you to appease all of them because everyone's on the homepage, notwithstanding arguments about whose slide should appear first.
That's completely understandable, but by trying to please everyone you end up helping no-one, especially your audience. They're most likely just skimming past and not clicking on any of the slides. If you really want to draw people's attention (and clicks) to a call to action then don't hedge your bets. Pick the one that's most important and put that front and centre on the homepage.
But the CEO wants his blog post/your latest report on the homepage?
Of course sometimes you gotta do what the boss says. But I'd argue that your CEO really means that they want lots of people to read the blog/report. That doesn't necessarily equate to 'put it on the homepage', and in the case of carousels, it's the one place where hardly anyone will read it.
It's 2016 and you shouldn't be thinking that your homepage is the only, or even the most important portal into the rest of your content. You want people to read a report or blog post? Send a targeted email (you do segment your email lists, right?) that links directly to it. Put it on Facebook/Twitter/Linkedin maybe. There's loads of routes of getting to the content that don't involve going via your homepage.
It depends on site to site, audience to audience, but I'd generally recommend putting important content and calls to action prominently on your homepage, not what's important this week content.
So I shouldn't use a carousel?
I think you shouldn't use one just because everyone else does. And though it may be tempting, you shouldn't use one so you can keep your fundraising, campaigns and CEO people happy at the same time.
If you are going to use one then at least hook it up to your Google Analytics so you can track how many times the buttons in slides 2,3,4 and 5 are getting clicked. Or more pertinently, how often they're not (I'm always amazed by how few carousels I see that are properly linked to Google Analytics Event Tracking). And if you're feeling adventurous then set up an A/B split test with two different versions of your homepage (with and without carousel) and empirically test which one works better. That's actually not very hard to do.
If your decisions are driven by your data then you've got a much stronger argument to make. Because of course it's tough to tell the CEO and fundraising people that they can't have their thing on the homepage. But if you have the cold hard facts that prove that most of the real estate in your carousel is actually a barren wasteland that is damaging the rest of your site – then that's much harder to argue against.
Do we make carousels for clients?
Yes, if you really want one then we have a rather nice user friendly one. With Google Analytics tracking!